The Dallas Mavericks (2-0) take on the Memphis Grizzlies (0-3) this Monday (10/30/23). Get Mavericks vs. Grizzlies moneyline and spread odds, as well as predictions, starting lineups, injuries, and key matchups.
Dallas Mavericks vs. Memphis Grizzlies Prediction
Braxton Reynolds
1-0-0 (100%)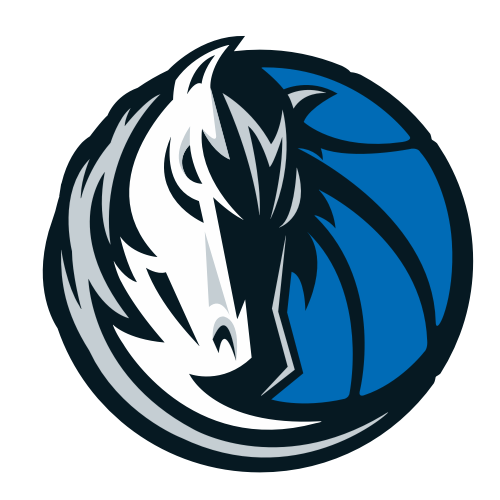 DAL -1
-110

spread
Dallas Mavericks @ Memphis Grizzlies
NBA • 2023-24 Week of Oct 30
10/30 7:00 PM
Published on Oct 30, 2023 1:51 PM
•
Betslip #1698691862185-e6b0-288
The Grizzlies are a complete disaster at the moment due to an unfortunate injury report. Ja Morant, Steven Adams, and Luke Kennard compose three of their top six most important players, and all remain out here. Plus, key reserve big men Santi Aldama and Brandon Clarke will also miss the game.
Memphis' self-creation outside of Desmond Bane is extremely poor, which significantly hinders their ability to break down defenses. Playmaking isn't a strength either, so their overall shot quality pales in comparison to their opponents, which makes it difficult to keep pace. As a result, the Grizzlies are 26th in Offensive Rating and 20th in true shooting percentage. To put their woes into perspective, they only managed 106 points against the lowly Washington Wizards despite going 40.4 percent from three. The same Wizards team that cannot stop a runny nose and ranks 26th in Defensive Rating!
Dallas has the tools to slow down Memphis' offense too. New acquisition Grant Williams defended Victor Wembanyama at a high level because he dug into his legs, played him physically, and didn't allow a sliver of space before the catch. Although Jaren Jackson Jr is stronger than Wembanyama, he has the same finesse-over-power style that struggles to handle extreme contact. Therefore, Williams can bother Jackson Jr despite the height difference. Meanwhile, Josh Green is an athletic defender that ranked 51st in the metric Ball Screen Navigation per Basketball Index. He can pester Desmond Bane both on and off-ball, and even a slight dip in production seriously hinders Memphis' offensive outlook.
On the other end, Luka Doncic resembles a supernova at the moment. He's averaging 41 points and 8.5 assists on jaw-dropping 58/48/70 shooting splits. Marcus Smart is still a quality point-of-attack defender, but Doncic's size and strength on drives will be too much for him to handle. Who else is guarding Doncic besides Smart? He's too quick for Jackson Jr and too strong for Ziaire Williams. The Slovenian point guard will get to his spots with ease here, and he can orchestrate the offense by himself if Kyrie Irving (questionable) doesn't suit up.
Dallas has wisely surrounded Doncic with excellent three-point shooters and a powerful lob threat in Dereck Lively II, so driving lanes will be relatively clear. Grant Williams' three-point shooting (41.7%) is especially vital in this matchup because it deters Jackson Jr from roaming. For example, the reigning Defensive Player of the Year had five blocks against New Orleans, three against Denver, and only one against Washington. The Wizards were the only team that featured a stretch power forward, which helps explain the block difference.
Finally, Memphis' injuries have slashed their depth. Their bench is underwhelming, especially offensively. Dallas, on the other hand, stores offensive juice in their second unit (Tim Hardaway Jr, Seth Curry, Maxi Kleber, Josh Green, etc.).
Overall, Dallas is the superior squad in this contest and should secure a comfortable road win.
Dallas Mavericks vs. Memphis Grizzlies Prediction: Mavericks -1
Best NBA Betting Promo Codes
Dallas Mavericks vs. Memphis Grizzlies Best Odds
The visiting Dallas Mavericks enter this game as one point favorites. Memphis must win about 48 percent of the time for their +106 moneyline to own a positive expected value. Finally, the 225.5 total is on the lower end due to injuries.
Dallas Mavericks Starting Lineup
PG: Luka Doncic
SG: Kyrie Irving
SF: Derrick Jones Jr
PF: Grant Williams
C: Dereck Lively II
Memphis Grizzlies Starting Lineup
PG: Marcus Smart
SG: Desmond Bane
SF: Ziaire Williams
PF: Jaren Jackson Jr
C: Xavier Tillman
Dallas Mavericks vs. Memphis Grizzlies Injuries
Ja Morant, Steven Adams, Luke Kennard, Brandon Clarke, and Santi Aldama are all out for the Grizzlies. Guard Kyrie Irving is questionable with a foot sprain for the Mavericks.
Dallas Mavericks vs. Memphis Grizzlies Key Matchups
Dereck Lively II Rim Protection & Rebounding
12th overall pick Dereck Lively thrived as a shot-blocker in college, and he has displayed flashes of high-level rim protection so far. Memphis ranks 26th in restricted area field goal attempts per game, so Lively will not be constantly challenged here. However, they need his length (7'7" wingspan) to deter Jackson Jr's shots and keep Xavier Tillman off of the offensive glass. If Lively can do the dirty work, then Dallas has an excellent chance of covering.
Derrick Rose
The 2011 MVP is the only player on Memphis' bench that can handle the ball, orchestrate offensive sets, and distribute quality assists. If Rose struggles, then their second unit will quickly crumble offensively due to horrible shot quality. The veteran can still get to the rim too, and Memphis needs him to chip in 8 to 12 points for the bench to keep afloat. In summation, Rose is the Grizzlies X Factor in this matchup.
Braxton has been covering the NBA for Lineups since the 2021-22 season. He's worked with multiple collegiate coaching staffs about analytics and scouting, which has allowed him to understand the game on a deeper level. Braxton is also a contributor at Thunderous Intentions and NBA Analysis Network.
Hot NBA Matchup Previews Stories