The Phoenix Suns encounter the Los Angeles Lakers Thursday (10/26/23). Get Suns vs. Lakers moneyline and spread odds, as well as predictions, starting lineups, injuries and key matchups.
Phoenix Suns vs. Los Angeles Lakers Prediction
Braxton Reynolds
0-1-0 (0%)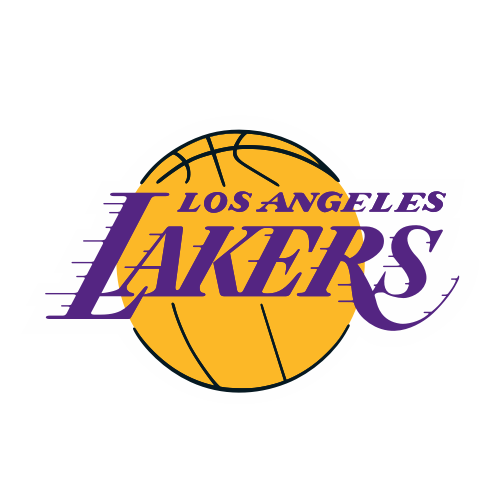 LAL -5.5
-106

spread
Phoenix Suns @ Los Angeles Lakers
NBA • 2023-24 Week of Oct 23
10/26 9:00 PM
Published on Oct 25, 2023 8:04 PM
•
Betslip #1698282282145-e6b0-355
Unfortunately for Phoenix, Devin Booker and Bradley Beal are both doubtful. The Suns entered the season counting on these two to act as their primary ballhandlers and playmakers. Outside of Jordan Goodwin, who owns seven career starts, Phoenix possesses no point guards on the roster. Therefore, their depth chart here is essentially Kevin Durant, Jusuf Nurkic and 3&D role players.
While Durant is an all-time scorer, he's not a player who can bring the ball up every possession and spam pick-and-rolls for playmaking purposes. Don't get me wrong, Durant's height and gravity allow him to facilitate from the elbow, but he's not a volume playmaker. Phoenix's lack of orchestration hurts Nurkic's impact too, as the "Bosnian Beast" thrives when being set up by a pick-and-roll passer. Plus, DPOY candidate Anthony Davis awaits him, so the matchup is far from ideal for him.
Overall, the Suns likely struggle to generate excellent shot quality, especially against Los Angeles' physical defense and Anthony Davis' brilliance.
On the other end, Nurkic isn't a high-level rim protector anymore, and Phoenix's guards struggle to keep ballhandlers in front of them. LeBron James should wreak havoc as a driver here, and I am expecting a massive Anthony Davis bounceback game after he failed to score a single point in the second half versus Denver. Austin Reaves adds another layer of pick-and-roll creation that can exploit Phoenix here.
Meanwhile, Los Angeles has decent spacing with Taurean Prince, D'Angelo Russell and Christian Wood supplementing the trio. Rui Hachimura is also a wildcard who can go off for 20 points on any night. Look no further than his playoff series against Memphis and Denver.
The Lakers should score efficiently in the paint against Phoenix, and they have the shooters to keep defenders honest. With Booker and Beal doubtful, look for Los Angeles to win here by at least six points.
Phoenix Suns vs. Los Angeles Lakers Prediction: Lakers -5.5 (-106 FD)
Best NBA Betting Promo Codes
Phoenix Suns vs. Los Angeles Lakers Best Odds
Los Angeles is a 5.5 point favorite here because Devin Booker and Bradley Beal are expected to be sidelined. For Phoenix's +185 moneyline to hold a positive expected value, they must win this game about 35 percent of the time.
Phoenix Suns Starting Lineup
PG: Jordan Goodwin
SG: Grayson Allen
SF: Josh Okogie
PF: Kevin Durant
C: Jusuf Nurkic
Los Angeles Lakers Starting Lineup
PG: D'Angelo Russell
SG: Austin Reaves
SF: Taurean Prince
PF: LeBron James
C: Anthony Davis
Phoenix Suns vs. Los Angeles Lakers Injuries
Devin Booker and Bradley Beal are both doubtful, which is a massive blow to Phoenix's chances. On the other side, defensive specialist Jarred Vanderbilt remains sidelined for Los Angeles.
Phoenix Suns vs. Los Angeles Lakers Key Matchups
Suns 3PT Shooting
Phoenix can make this interesting through their three-point shooting. They struggled in the season opener by going 6 for 19 on wide open threes, but that was an outlier performance. Grayson Allen, Eric Gordon and Yuta Watanabe can all hover around 38 to 40% from deep, while Durant and Nurkic are both threats too. If Phoenix gets hot from three, then they can overcome their creation difficulties and pull within striking distance.
Josh Okogie
Okogie poured in 17 points against Golden State through numerous timely cuts. He thrived in the dunker's spot and consistently punished ballwatchers. Phoenix can secure easy points via his off-ball movement and transition prowess. On the other end, Okogie can take the Reaves assignment and slow down the Lakers guard. Per Basketball Index's metrics, Okogie ranked 16th across the NBA in perimeter isolation defense and 13th in off-ball chaser defense last season.
Good cut by Josh Okogie here. He recognized that Curry was in No Man's Land pic.twitter.com/rjTdYpaHNb

— Braxton Reynolds (@BReynolds200) October 26, 2023
Braxton has been covering the NBA for Lineups since the 2021-22 season. He's worked with multiple collegiate coaching staffs about analytics and scouting, which has allowed him to understand the game on a deeper level. Braxton is also a contributor at Thunderous Intentions and NBA Analysis Network.
Hot NBA Matchup Previews Stories