After a disappointing loss, the Kansas City Chiefs take on the Jacksonville Jaguars this Sunday afternoon (9/17/23). Get Chiefs vs. Jaguars odds, predictions and best bets reasoning; our best bet is Chiefs -2.5 and moneyline.
Kansas City Chiefs vs. Jacksonville Jaguars Prediction & Best Bet
Braxton Reynolds
2-0-0 (100%)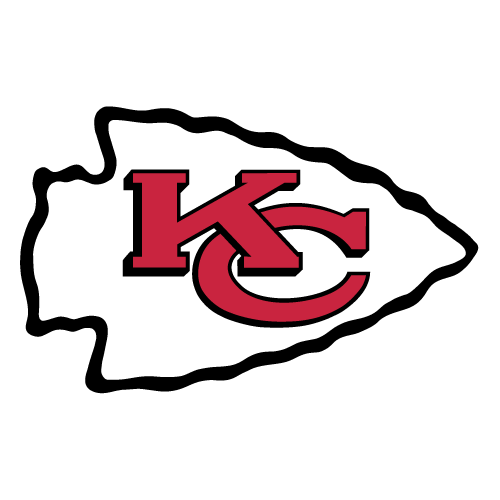 KC -2.5
-110

spread
Kansas City Chiefs @ Jacksonville Jaguars
NFL • 2023-24 Week 2
09/17 12:00 PM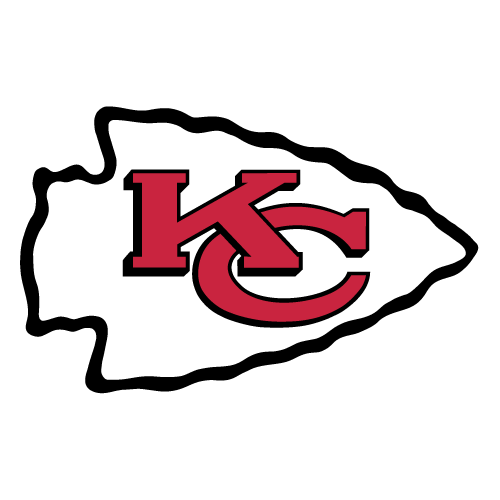 KC
-140

moneyline
Kansas City Chiefs @ Jacksonville Jaguars
NFL • 2023-24 Week 2
09/17 12:00 PM
Published on Sep 11, 2023 4:10 PM
•
Betslip #1694466603491-e6b0-168
Although the Chiefs lost their season opener, the game was an encouraging sign for Kansas City. Despite working with a less than ideal supporting cast, Patrick Mahomes routinely moved the ball and navigated tight windows. His throws were spot on, and Kansas City would have produced more points if Kadarius Toney didn't forget how to catch a football.
Fortunately, superstar tight end Travis Kelce is expected to return to action. Kelce led the NFL in red zone targets while ranking seventh in receiving yards and second in receiving touchdowns. Even if he's not close to 100 percent, Andy Reid can effectively use him as a decoy to ease up coverage on other players. In addition, rookie Rashee Rice had an impressive debut. The SMU product is a big receiver that thrives in yards after the catch situations.
With Mahomes, Kelce, and a rock-solid offensive line, Jacksonville's defense will find it difficult to slow down the aerial attack. It's especially true considering Mahomes' ability to extend plays with his legs while keeping his eyes downfield. No matter how elite the opposing corners are, NFL receivers will get open given enough time. And this Jaguars secondary isn't exactly elite. Outside of Tyson Campbell, Jacksonville's coverage is closer to average than excellent.
On the other end, the Jaguars field a devastating offense. Calvin Ridley showed no rust and dominated as a deep threat, while Christian Kirk, Zay Jones, and Evan Engram are premier ancillary pieces. Trevor Lawrence has the accuracy and timing to hit them in stride; he attempted three 20+ yard passes in Week One and completed all of them. Finally, the rushing duo of Travis Etienne and Tank Bigsby offer explosiveness and short-yardage physicality.
Kansas City's defense sits in a better position to stop the Jaguars than vice versa though. Defensive tackle Chris Jones returns, which provides a massive boost to the line. He notched 15 sacks last season, and PFF graded him as their best run defender. With Jones and edge rusher George Karlaftis, Kansas City can get to Lawrence. Meanwhile, the Chiefs are built on an elite secondary. L'Jarius Sneed and Trent McDuffie are sticky in coverage, and safety Justin Reid is a ballhawk on the back end.
Overall, both offenses are about equal in explosiveness, but Kansas City's defense holds the edge on the line and in coverage. It will be a tight game either way, yet the Chiefs have the edge. I grabbed the line early at -2.5, but I would still play it at -3 Chiefs. If a -3.5 line is all that can be found, I would stick to Chiefs moneyline.
Kansas City Chiefs vs. Jacksonville Jaguars Prediction & Best Bet: Chiefs -2.5 and moneyline
Kansas City Chiefs vs. Jacksonville Jaguars Betting Odds
The spread initially opened at -2.5 Chiefs, but it has now jumped to -3.5 on most sportsbooks. Chiefs bettors will want to search for a -3 line, as a win by a field goal would cause a push instead of a loss. Meanwhile, Jaguars bettors should be thrilled to grab a -3.5 line. The 51.5 over under is the largest line of the week and resembles a college football total. Given that the game features a duel between Patrick Mahomes and Trevor Lawrence, the line is logical.
Kansas City Chiefs vs. Jacksonville Jaguars Key Injuries
The most notable injuries are Chiefs tight end Travis Kelce, Chiefs defensive tackle Chris Jones, Chiefs cornerback L'Jarius Sneed, and Jaguars guard Brandon Scherff.
Kansas City Chiefs vs. Jacksonville Jaguars Key Matchups
Which teams will dominate the key matchups and improve their winning chances?
Jaguars Pass Rush vs. Chiefs Offensive Line
Under no circumstance can a defense give Patrick Mahomes extended time to throw – it's an utter death sentence. Therefore, Jacksonville must generate pressure and force Mahomes to get rid of the football quickly. That starts with Josh Allen, who recorded seven sacks last season and an impressive 14.6 pass rush win percentage per PFF. Allen produced three sacks in Week One, and he remains Jacksonville's best pass rush option.
Former first overall pick Travon Walker struggled in his rookie season, but he stood out against Indianapolis. The Jaguars desperately need Walker to play like a number one pick and morph into a game wrecker.
If Mahomes has time here, Jacksonville's defense is essentially cooked.
Chiefs vs. Health
Kelce is arguably the most important receiver to his team in the entire NFL. He has the speed to beat linebackers, the size to bully corners, and his chemistry with Mahomes is historic. Kelce's presence on the field cannot be understated, so it's imperative that he's close to healthy.
Top corner L'Jarius Sneed is dealing with a knee injury, although he played every snap against Detroit. Sneed's shutdown ability will be essential against Ridley, Kirk, Jones, and Engram, so he's another player that must be near full strength.
Finally, Chris Jones' holdout has left him scrambling to get into football shape; therefore, it's unclear how many snaps Jones will play. I'm expecting him out there for the majority, although the Chiefs would benefit greatly if he could play every one.
Overall, Kansas City needs these three players on the field and close to full strength. Otherwise, the scale may tip towards the Jaguars.
Kansas City Chiefs Depth Chart
QB: Patrick Mahomes
RB1: Isiah Pacheco
RB2: Jerick McKinnon
LWR: Marquez Valdes-Scantling
RWR: Justin Watson
SWR: Skyy Moore
TE1: Travis Kelce
Jacksonville Jaguars Depth Chart
QB: Trevor Lawrence
RB1: Travis Etienne Jr
RB2: Tank Bigsby
LWR: Calvin Ridley
RWR: Zay Jones
SWR: Christian Kirk
TE1: Evan Engram
Best NFL Betting Promo Codes
Braxton has been covering the NBA for Lineups since the 2021-22 season. He's worked with multiple collegiate coaching staffs about analytics and scouting, which has allowed him to understand the game on a deeper level. Braxton is also a contributor at Thunderous Intentions and NBA Analysis Network.
Hot NFL Matchup Previews Stories