The Miami Dolphins kick off their season against Justin Herbert and the Los Angeles Chargers. In their December matchup last year, the Chargers won 23-17 behind Herbert's 357 yards. Can the Dolphins avenge their loss?
Check out below for Dolphins vs Chargers predictions, odds, injuries, and depth charts.
Miami Dolphins vs. Los Angeles Chargers Prediction
Braxton Reynolds
0-2-0 (0%)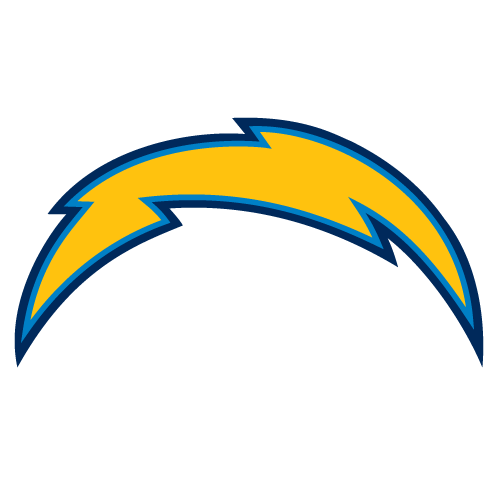 LAC -3
-108

spread
Miami Dolphins @ Los Angeles Chargers
NFL • 2023-24 Week 1
09/10 3:25 PM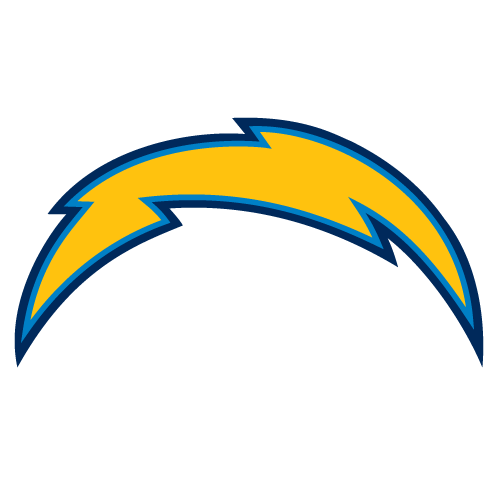 LAC
-158

moneyline
Miami Dolphins @ Los Angeles Chargers
NFL • 2023-24 Week 1
09/10 3:25 PM
Published on Sep 6, 2023 1:51 PM
•
Betslip #1694026262810-e6b0-275
With new offensive coordinator Kellen Moore and picture perfect health, the Los Angeles Chargers' offense should explode to start the season. Justin Herbert's insane arm talent has Austin Ekeler, Keenan Allen, Mike Williams, Gerald Everett and rookie Quentin Johnston at his disposal along with a rock-solid offensive line that returns Pro Bowl left tackle Rashawn Slater. Los Angeles' weapons all thrive in different areas of the field (flat, short, intermediate, deep), so Kellen Moore can get creative with his play calling.
Now, it won't be easy for the Chargers. Jaelon Philipps and Bradley Chubb form a dangerous pass rush duo, while Christian Wilkins and Raekwon Davis anchor the interior. In addition, Xavier Howard and Kader Kohou are sticky in coverage. Unfortunately for Miami, star corner Jalen Ramsey is out for the foreseeable future; he could have elevated this defense to the upper echelons of NFL defenses.
Even though this Dolphins defense is stingy, the Chargers have the tools to limit the pass rush and force them to cover elite weapons in space. Plus, Herbert's throws are so accurate that it often doesn't even matter how tight the defense plays the receiver.
On the other end, Los Angeles' defense has a higher probability of disrupting the offense. Miami's offensive line is the weakest unit in this matchup, and it may get far worse with left tackle Terron Armstead more doubtful than probable. Of the 81 tackles with at least 300 pass blocking snaps last season, he ranked 8th in PFF's Pass Blocking Efficiency metric, which "measures pressure allowed on a per-snap basis with weighting toward sacks allowed."
That's horrible news for Miami because Los Angeles boasts one of the best pass rushing trios in the league: Joey Bosa, Khalil Mack, and Morgan Fox. Per PFF, quarterback Tua Tagovailoa had the 8th highest turnover worthy play rate under pressure (Herbert had the lowest rate in the league). Finally, Tyreek Hill and Jaylen Waddle form arguably the best receiver duo in the NFL; however, Los Angeles can somewhat limit the damage with Asante Samuel Jr, Michael Davis, and Derwin James in coverage.
Overall, both offenses are expected to be highly productive, but Miami's weak offensive line, fewer weapons, and Los Angeles' clear quarterback advantage give the Chargers the nod. As the cherry on top, home field advantage resides with Los Angeles.
Best Bet: Chargers -3 & Chargers Moneyline
Miami Dolphins vs. Los Angeles Chargers Betting Odds
The Chargers are favored by a field goal and own a playable -158 moneyline. A bet on MIami's +140 moneyline has a positive expected value if they win this matchup around 41 percent of the time. Finally, the 50.5 over under is one of the largest lines of week one.
Key Injuries
Miami Dolphins vs. Los Angeles Chargers Key Matchups
Check out the key matchups and mismatches for the Dolphins vs Chargers below.
Chargers Safeties vs Dolphins Receivers
Tyreek Hill and Jaylen Waddle both cleared a 12-yard average depth of target last season (per PFF) and remain two of the fastest receivers in the NFL. Their ability to take the top off the defense and blow by defenders mean Los Angeles will mostly play a two-high defense. Derwin James is one of the best safeties across the league and can handle himself against this duo, but Alohi Gilman is still a question mark for this defense. If the Chargers are going to slow down Miami's passing offense, then Gilman has to step up and make his reads quickly.
Tua Tagovailoa's Health
Tagovailoa's talent has never been in doubt, but his football career is filled with significant injuries. He could never stay healthy at Alabama, and that has followed him to the pros. Most recently, he dealt with season-ending concussions last year that nearly placed his career in jeopardy. Considering the Chargers' defensive line should be in the backfield all game, Tagovailoa will be hit plenty of times. For the Dolphins to stand a chance, Tagovailoa has to survive the pressure. Should he get out unscathed, then the Dolphins' offense can put up points quickly.
Miami Dolphins Depth Chart
QB: Tua Tagovailoa
RB1: Raheem Mostert
RB2: De'Von Achane
LWR: Jaylen Waddle
RWR: Tyreek Hill
SWR: Cedric Wilson Jr
TE1: Durham Smythe
Los Angeles Chargers Depth Chart
QB: Justin Herbert
RB1: Austin Ekeler
RB2: Joshua Kelley
LWR: Mike Williams
RWR: Quentin Johnston
SWR: Keenan Allen
TE1: Gerald Everett
Best Dolphins vs Chargers NFL Betting Promo Codes
Braxton has been covering the NBA for Lineups since the 2021-22 season. He's worked with multiple collegiate coaching staffs about analytics and scouting, which has allowed him to understand the game on a deeper level. Braxton is also a contributor at Thunderous Intentions and NBA Analysis Network.
Hot NFL Matchup Previews Stories